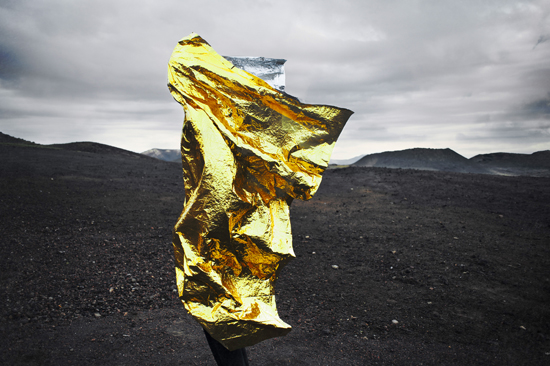 Dutch-Croatian photographer Sanja Marušić (1991, Amsterdam) graduated from the Royal Academy of Art in The Hague. Marušić's approach towards the medium of photography is both energetic and experimental. She deconstructs personalities to rebuild them with photography. Throughout this process, she aims to find and pin point that subtle yet defining element that distinguishes each individual.

Sanja MMarušić received the honourable award from the Royal Academy of Art, The Hague, in 2013, and was nominated in three categories for the Photo Academy Award 2013. In 2009 she received the 1st prize for fashion photography from Elle Magazine, and in 2010 the 2nd prize in fashion photography from Hollands Diep, a public intellectual magazine. She has worked for the likes of Elle, Vice Mag, Prestage Magazine, Pup Magazine, PS, Hollands Diep, Glamcult, Vogue online and Vrij Nederland.

Her collages, avant-garde dressed models embedded within futuristic landscapes, create a surreal and alienating effect. The aloof (and sometimes even off focus) themes found within her work, are to some extent mirrored in her character.


---
Bio from Flatland Gallery reprinted with permission from the artist.