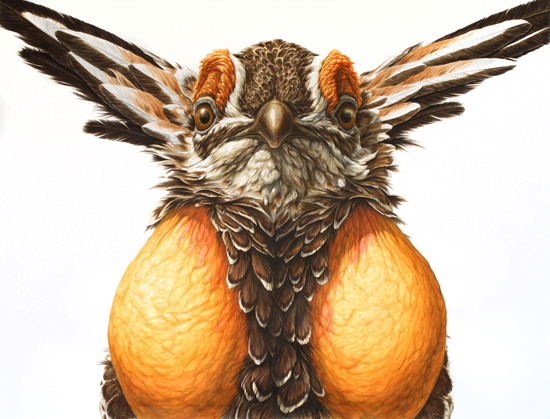 Heath Hen, ink on paper, 2014



In my work, I explore our relationship to nature and our perception of that relationship. I'm interested in how we see animals, and see ourselves as animals. By representing familiar species in unfamiliar contexts, I want the viewer to see them in a new way, and to confront both the animal and their preconceived notions about it.

We cut a wide swath through the planet and we drastically alter the natural world, but we are indeed part of nature. Natural forces have dictated the shape and behavior of every creature, including us, and we all function within an ecosystem. I am concerned with how we acknowledge that fact, and how we see ourselves, as large big-brained primates, within these systems.


---
George Boorujy lives and works in Brooklyn, New York. See more of his work at georgeboorujy.com